10 Things You Didn't Know About Gellert Grindelwald
from カリダイン・スペース
from カリダイン・スペース
Zmiana w prezydium klubu, która została przegłosowana w czwartek 26 stycznia wpisała się w ujawniony przez WP scenariusz wydarzeń. Roszady we władzach Nowoczesnej po "kryzysie portugalskim", były nieuniknione. Przekładając rezygnację Joanny Schmidt w czasie oraz łącząc ją z ponownymi wyborami do całego prezydium, chciano zatrzeć wrażenie, jakoby miała ona związek ze wspólną prywatną podróżą, którą posłanka odbyła wraz z Ryszardem Petru w czasie trwania okupacji sali sejmowej. A takie podejrzenia pojawiły się, gdy na jaw zaczęły dochodzić kulisy przebiegu klubu Nowoczesnej z 12 stycznia, podczas którego nie planowano ponownego wyboru prezydium, a Joanna Schmidt miała się zrzec swoich funkcji samodzielnie. Podobne zachowanie przez część posłów Nowoczesnej zostało odebrane jako niepotrzebne przyznanie się do winy, dlatego decyzję zmieniono w trakcie trwania obrad. Choć pierwotnie Joanna Schmidt miała się zrzec zarówno funkcji wiceprzewodniczącej klubu parlamentarnego jak i partii, ostatecznie stwierdzono, że należy te dwa ruchu rozdzielić.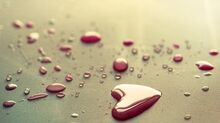 Ad blocker interference detected!
Wikia is a free-to-use site that makes money from advertising. We have a modified experience for viewers using ad blockers

Wikia is not accessible if you've made further modifications. Remove the custom ad blocker rule(s) and the page will load as expected.